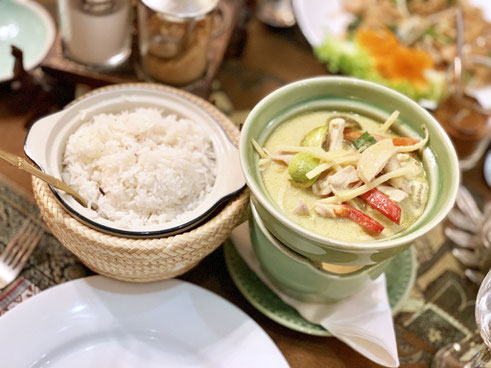 ExSum
Right in the middle of Kölner Strasse there is a small and inconspicuous Thai restaurant. Once you find your way inside you will discover a lovingly decorated place which takes you all the way to Thailand. 
The menu is pretty extensive but the dishes are freshly prepared and hold a touch more seasoning than most of the other Thai restaurants. I'm not referring to the level of spiciness but the unadjusted. Not equalizing for European tongues but cooking Thai from Thais for everyone who is interested.
03 Apr 2019
First time here and another dine & dash with Isabel.
Actually Jasmin recommended this place so I wanted to give it a shot for a while now.
When you enter you will immediately realize that it looks a lot better from the inside than what it appears like from the outside. Where it's not very appealing. Inside however you will see all of the interior and the lovely details. There has gone a lot of money into the interior and the wooden panels on the wall and the lovingly folded lotus napkins show that they mean business here and they actually love what they do.
Somehow I go for my safe option and have a green curry. While it is my benchmark dish at a Thai place, it's kinda hard to shine with this one. So yeah, solid quality of food with good seasoning but I really need to come back to see what's what.
Very good for a first impression. Will need to try a little more off mainstream dishes to see where this place is at. Good job nonetheless!
---