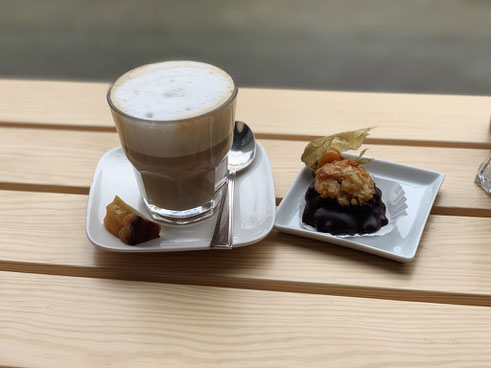 Since this is the first time that I have visited this street, I've never seen this little café. A really lovely little place with coffee, sweets and some lunch offerings. Lovingly decorated with shelves made from crates at the wall and warm lighting, it's almost a romantic place to sit in.
When you come in around lunch time you have to accept the fact that it smells of food quite heavily since the kitchen is small, and open.
The sweets are very good and delicious. The coffee however was atrocious even though they have the proper machinery. Will need to try again for confirmation. Such a lovely little place to hang out and sit in.
---