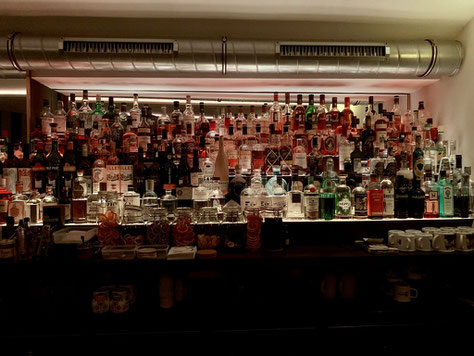 This bar has been around for almost a year now and I didn't take notice. When you speak to the owners it's no wonder because they completely rely on word of mouth with no real marketing activity.
The entrance is almost speakeasy style since there is only a well-lit door with opaque and heavy red curtains that lead the way downstairs to what used to be a cellar. The inside has been lovingly renovated and is very cozy in the style of the early 20th century.
Competent and friendly barkeepers greet you and fulfill your every need. The cocktail list is structured by countries (Venezuela, USA, England etc.) and gives an indication of what the main spirit is. Apart from that there are specials and classics and if you don't find what you desire you can always ask if they can prepare what your heart desires. But I highly recommend one of their creations. True cocktail mixing mastery paired with very good spirits make taking a drink here a highly enjoyable experience. Best bar in town!
---