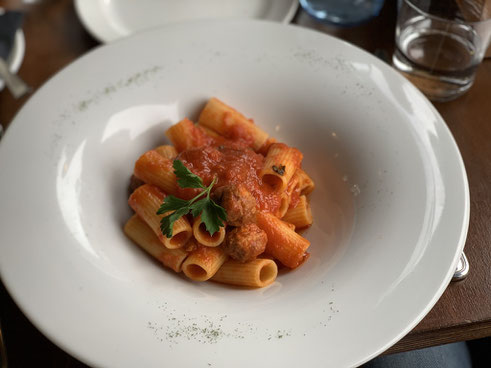 Dine & Dash at the Primitivo. From what I understand the owners have changed and it's time to give the Primitivo another shot as I was quite disappointed the last and only time I ever got here.
The interior hasn't changed much but that's a good thing as this wasn't the problem to begin with. The menu now reads a lot more Italian than before. Back to the roots.
So, it's Rigatoni with Polpettini and the portion is not too big. Pasta is al dente and salt and pepper level are good. The polpettini are too fine in texture for me personally as I prefer it a bit chunkier but they are good. The tomato sauce is very well cooked but could have some more herbs, garlic and whatnot as the taste is very straight and pure. There are many people who like it that way but for me it was a tad one-dimensional.
Still a decent job and good service! Will return to try dinner.
25 Jun 2020
---